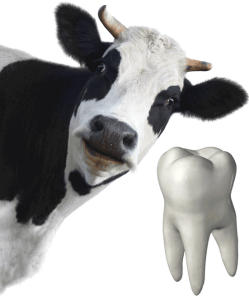 Het mag duidelijk zijn dat deze site cookies gebruikt. Bij een eerste bezoek, of na een bepaalde periode (één dag), komt de melding dat er gebruik wordt gemaakt van cookies. Maar deze site mag, volgens de wet, gewoon cookies gebruiken zonder toestemming te vragen.
Feitelijk is de cookie melding en deze disclaimer volledig overbodig. En als je langer dan één maand niet op deze site bent geweest komt de cookie melding weer terug. Best wel irritant natuurlijk. De herhaling van deze melding kan ook uitgeschakeld worden, maar dat vind ik dan weer niet leuk.
Kortom een extreem gevalletje 'niet omdat het moet, maar omdat het kan'.
Wij gebruiken alleen sessie cookies
Wij maken alleen gebruik van cookies die nodig zijn om de website goed te kunnen laten werken en deze cookies worden niet bewaard. Dit zijn sessie cookies.
In deze cookies staan geen enkele persoonlijke informatie, of gegevens van de computer, enz.
De meest gebruikte cookies van www.arjenholterman.nl zijn o.a. de cookies voor deze cookiemelding, de cookie die weet dat er een wachtwoord is gegeven op de afgeschermde pagina's (niet het wachtwoord zelf natuurlijk !), en een eventuele unix-timestamp van het begin van de sessie.
Deze cookies worden gewist als de website wordt verlaten. Alleen de cookiemelding-cookies blijven één dag bewaard, anders krijg je tijdens de huidige sessie continue de melding dat deze site cookies gebruikt. En dat is natuurlijk mega irritant.
In technische termen: de non-session cookies, waaronder de tracking cookies (als die er al zouden zijn), worden behandeld als session cookies en de expiration time van de session cookies is nul.
Welke cookies gebruikt deze site niet ?
Alle andere soorten cookies die er zijn, en waarvoor het wettelijk verplicht is toestemming te vragen, worden niet gebruikt.
Anders gezegd: als een website je om toestemming vraagt, weet je dat je surfgedrag op die site vastgelegd wordt, en wordt die (gedeeltelijk anoniem gemaakte) informatie gedeeld met derde partijen.
Denk hierbij aan:
Tracking cookies, zodat men weet of je eerder op een bepaalde site bent geweest.
Tracking cookies van adverteerders, zodat een profiel kan worden opgebouwd over het online surfgedrag.
Cookies voor social media, zoals Facebook of Twitter.
Hoe kan ik controleren of dit klopt ?
Dat gaat het gemakkelijkst in de Chrome-browser.
Deze houdt op een zeer toegankelijke manier bij (natuurlijk niet voor andere browsers) welke cookies zijn opgeslagen voor deze website.
Ga naar een chrome browser en type de volgende tekst in de URL-balk: 'chrome://settings/cookies'.
Zoek dan op 'arjenholterman' en je ziet welke cookies er zijn bewaard.